Young Authors' Camp 2017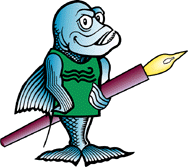 Welcome to Young Authors' Camp 2017. The camps are designed to provide student authors with opportunities to expand their interest in writing and to experience writing as a fun and creative opportunity for self-expression and communication with others.
This 28th annual Young Authors' Camp will include a variety of writing activities such as nature walks and visits with poets and artists. Each author will receive camp material, a t-shirt, and a camp anthology. The camp staff consists of a team of university professors, elementary school teachers, and university students.
Register early! Admission to each camp is limited to 25 and will be based on the order in which registrations are received. Campers are welcome to register for one or both camps in their age-group.
NOTE: Spaces are still available for both the Middle and High School second sessions - join us for a great time!!!